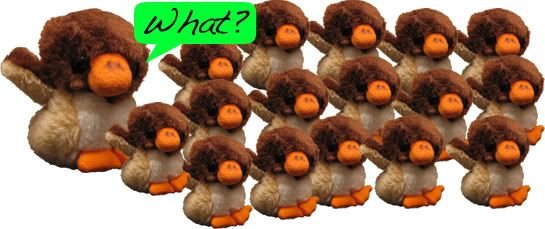 This is a guest post from Julia "Infomum" Greenwood from Bloggers Anon.
Jonathan Manor wrote a great article on this site called 5 Ways to Be a Digital Minimalist. One of the things he mentioned was pruning your twitter list so you're following a maximum of 150 people.
That got me thinking about my own twitter list, which had blown to an excessive 890 people I was following.
I had no idea who 870 of these people were; nor why I was following. I know how I began following them. It was my friendly personality which meant I simply followed anyone who followed me. So why was I following them?
I never read their posts, so what benefit did they achieve from having me follow them? That got me to thinking further about twitter as a communication device.
If we're all shouting into the echo chamber of twitter and none of us are reading what each other is tweeting because we simply can't keep track of that many people, why are we doing it?
One answer that comes to mind is that it looks good when people visit our page and they see that there are hundreds, even thousands following us and we are following almost that many in return. But does it really look good?
What does your following list say about you? Do you only follow people in your niche who generally have something worthwhile to say? Or do you follow anyone who comes along? Worse, do you use one of those automated follow programs?
As I was ruthlessly culling my 890 followed down to 15 I looked at some of them and thought "I am trying to build a reputation here as an authoritative person on networking and communication and here I am slashing hundreds off my list."
Then I realized that I didn't really want to be known as someone who follows people who sell adult toys, warez, and goodness knows what else I had unknowingly clicked on.
So they all went. But that doesn't mean I am not a networker, it means that I am discriminating in whom I network with.
What about you? Are you really following all those people because you hang on every word they say?
If not, then be ruthless and cut loose the dead wood and those connections that adversely affect your image.
What does your twitter following list say about you?
Julia Greenwood, otherwise known as Infomum writes a blog for all those small bloggers out there who may feel anonymous in the crowded blogosphere. Aptly named Bloggers Anon her focus is on communication, networking and building positive partnerships in order to become visible. She also writes general interest articles for diversity.