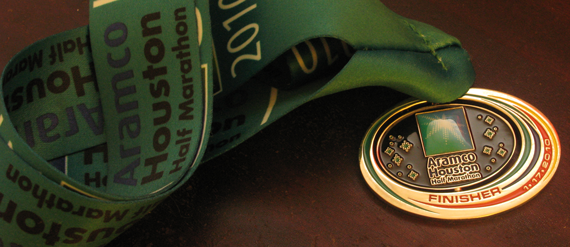 "The one person who has more illusions than the dreamer is the man of action"
– Oscar Wilde
At a party last night I heard someone comment about a friend, "he's a man of action." I wondered exactly what she meant by this.
A man can take direction from supervisor or take requests from his wife, and get to work. He can smartly and diligently perform the actions required.
A woman can energize other people to take action on a plan. With the right mix of charisma and initiative, she can convince others to move forward.
But there is something missing in both of these. Being a man of action does not mean being a man of completion. Being a woman of initiative does not get the job finished.
It is easy to begin mopping the floor and finish it (unless you're me). It isn't so easy to begin building a gazebo for your daughter and finish it.
We're approaching the beginning of 2011. Fast. Most of us are thinking about our resolutions or manifesto for the upcoming year. The fact is that as you create your resolutions you'll need to keep in mind your ability to finish the things on your list. Only 8% of people successfully keep their New Year's resolutions through the whole year.
Here's how you can be a finisher this year.
Start before January 1.
If it's really a resolution, it shouldn't have some bizarrely arbitrary start date of the beginning of the year. Resolve to do it because you want to do it. Don't resolve to do it because you need a resolution to tell everyone on January 1.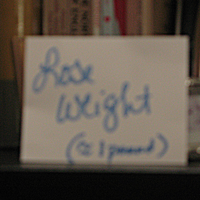 Set fuzzy resolutions.
You might want a resolution or two to tell people – just for show. In this case, keep them fuzzy. Use something like, "Lose weight." All you need to do is lose a half pound before the end of the year and you've accomplished this goal.
"Be a better husband," also works. Send one bouquet of flowers randomly and you've accomplished this goal.
Choose resolutions you're already working on.
This is the most likely to ensure success of a "real" resolution. If you've already started a diet plan, use the goals that you set up there as a resolution.
Are you already going to marriage counseling? How about a resolution of, "Achieve better communication with my spouse."
Have you started work on the gazebo? Resolve to get it finished.
Create a manifesto instead.
Instead of attempting to write achievable goals, make a list of how you will live. Carry this list around with you all year long. It can include things like:
Everything I do will be an example for my children. I will assess the decisions I've make every evening to make sure they are example worthy. I'll adjust my decisions the next day, if they are not.
I will increase work/life balance by assessing my weekly activities on Sunday afternoons to make sure I have enough family time.
I will ensure my living space is clean and neat for my family. (this might include mopping the floor)
Conclusion
You can set up resolutions just for show, but make sure that you know that's what they are. You can set up resolutions as achievable goals, provided you know how to reach them and are committed to do so. You can set up resolutions as a list of things to consider throughout the year to keep your life aligned.
But what's important is that you're honest with yourself on how you will complete them. Will you be a man of action? A woman of initiative? And will you be one of the 8% and finish the year with success?
Share your thoughts in the comments.
Look for an upcoming post in the next few days on writing a manifesto…